Welcome to
VBO-Services
For VBO-Services, delivering enterprise applications with a long lifecycle is a top priority.
In today's rapidly evolving world of business technologies, we focus on developing applications that can be seamlessly and swiftly adapted to meet new and changing business requirements.
We firmly believe that the key to agile and sustainable software development lies in creating applications that are built for the long term, while also offering the flexibility to modernize and adapt as needed.
By modularly integrating AI engines (for example ChatGPT), we offer a flexible and scalable solution that adapts to your business needs.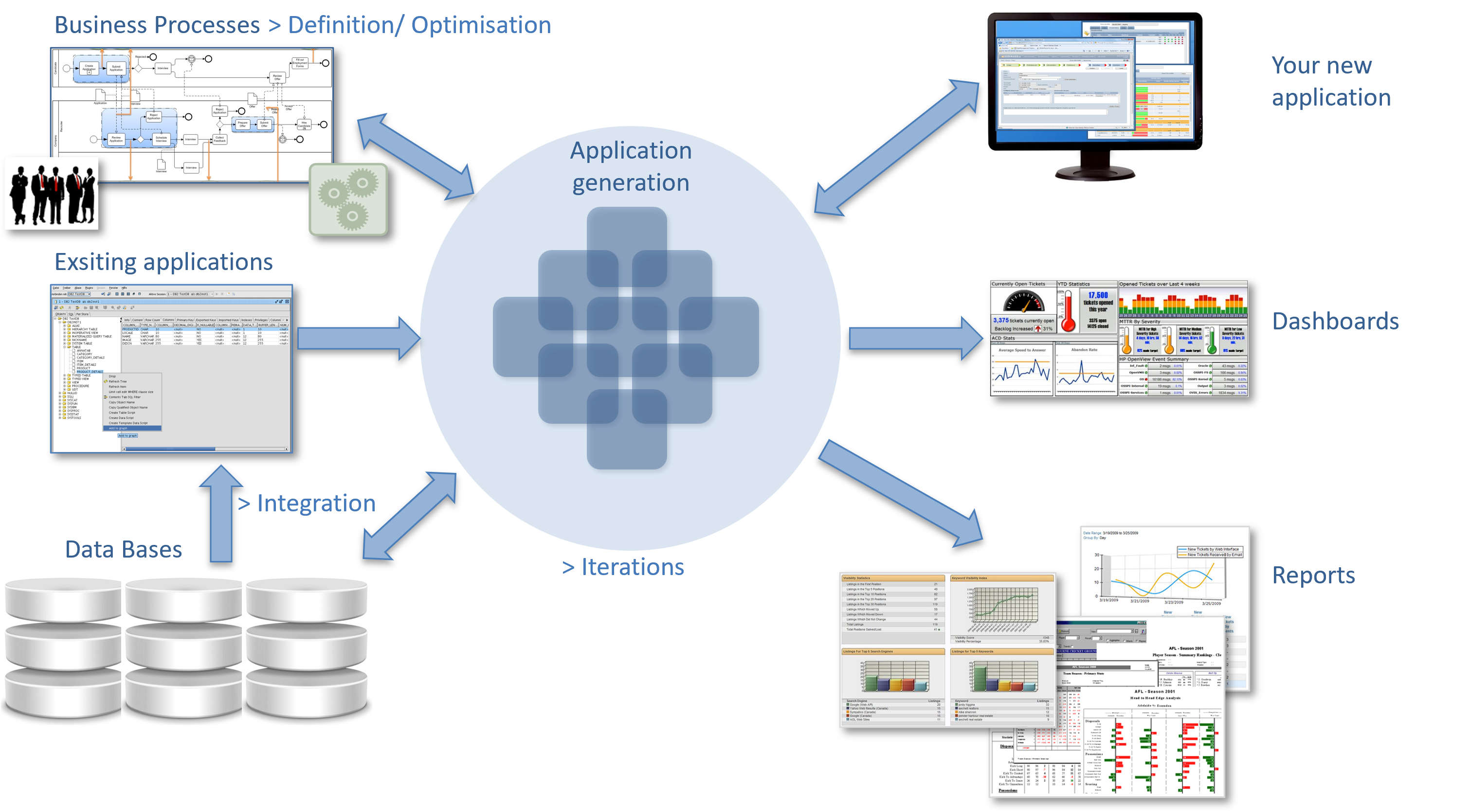 Why choose
us

?

check_circle You need and get an erp (Enterprise Resource Planning) system implementing exactly your specific business without compromise.

check_circle You need an enterprise modern scalable application: web, responsive, cloud – and so on.

check_circle You get your business requirements fast now and fast the necessary changes when your business evolves: time to market.

check_circle You get the application for a fixed price – sorry, no time and material.

check_circle Do you trust a modern car built with robots that work reliable and without errors? Then you will trust us because we do the same.

check_circle And you trust us because we do it since 15 years for our customers.
Who
we
are?
VBO-Services is a professional software development company located in Frankfurt am Main, Germany. The company begun in 2005 with one man's dream to create tools and methods for generating the business applications automatically. Our engineers combine their profound knowledge, skills and technical expertise with capability of in-depth analysis, design, and implementation of projects of any complexity. While the size of the staff, offerings and clients have grown, one thing remains constant: we are a trusted, experienced, reliable and knowledgeable partner.
What
we
do?
Our company is a pioneer of automated software generation solutions and offers the market leading tool in this area: SW-ProPlatform. Using this platform, we provide fully customized solutions in the enterprise business applications area. We assign teams to every project we take on, which allows us to handle software projects of all sizes and a wide range of budgets. If you have a software project in your business plans, please give us a call to see how we can work together. We work in all types of industries, including finance, insurances and technology.
We are here to cater to your unique business requirements and provide you with tailored solutions that drive your success. person_pinContact us today to explore how we can work together to meet your enterprise application needs.
Kind regards, Victor Bodnarescu
Companies that work with

VBO-Services